Magnetic drive pumps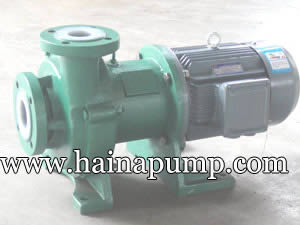 Specifications Product Name:FCL series magnetic drive pumps Flow: 0.6-230m3/h; Head: 3-100m; Power: 0.25kw-45kw; Structure: Gear Pumps,Centrifugal pumps material:304,316L,FEP,PFA,PTFE (special demand can be negotiated) FCL series magnetic d
Specifications
Product Name:FCL series magnetic drive pumps
Flow: 0.6-230m3/h;
Head: 3-100m;
Power: 0.25kw-45kw;
Structure: Gear Pumps,Centrifugal pumps
material:304,316L,FEP,PFA,PTFE
(special demand can be negotiated)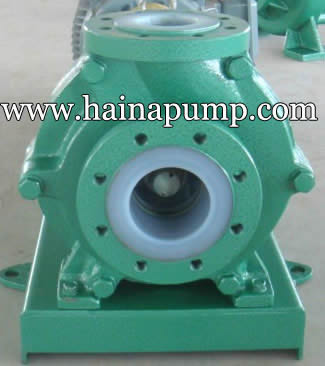 FCL series magnetic drive pumps
It is applicable to pump and transport the acid, alkaline liquid, oil, rare expensive liquid, poisonous liquid, volatile liquid and water circulation equipment, especially the pumping and transportation of the flammable, leaky and explosive liquid.
The axial seal is cancelled and it is indirectly driven with magnetic coupling, completely eliminating drop leakage and won't pollute the working place.
1. Summarize
The material for the main parts is high-strength engineering plastic, corundum ceramics and stainless steel.
It is widely used in the fields of chemical, pharmaceuticals, petroleum, foodstuff,movie and picture developing and printing to deliver acidic and alkaline liquid,oil, rare precious liquid, poisonous liquid and volatile liquid.
It is an good choice to handle leaky, inflammable and explosive liquid.
FCL magnetic centrifugal pumps (magnetic pump) is usually constituted by electrical motor, magnetic coupling and corrosion-resistant centrifugal pump. Its main characteristic is the use of magnetic coupling transmission of driving force, there is no leakage, when the motor driven magnetic coupling outside of the rotating magnet, the magnetic line of force through the gap and isolation kits, acting on inside the magnet, so that pump rotor and motor synchronous rotation No mechanical contacts to transfer torque. The driving force in the shaft input, as the liquid has been closed every other kit in the static, no dynamic seal and therefore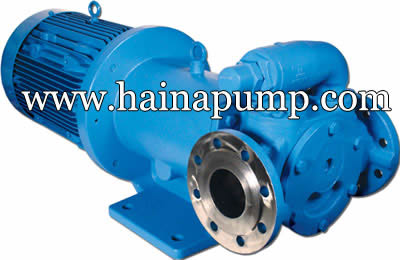 there is no leakage. FCL Series magnetic pump type and the basic parameters in line with the TB/T7742-95 "small magnetic drive centrifugal pump" standards.
2. Magnetic drive pumps Usage
FCL type magnetic drive pumps is applied in petroleum, chemical, pharmaceutical, metallurgy, electroplating, environmental protection, food, film laboratory, water treatment, defense and other industries. It is the ideal equipment for
transporting flammable, explosive, volatile, toxic, rare and precious liquid and a variety of corrosive liquids.